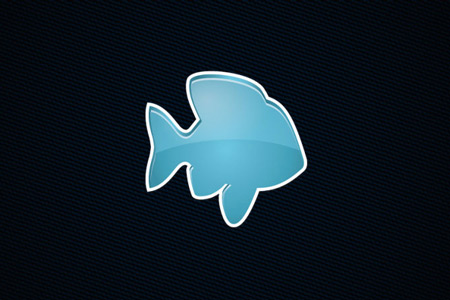 Everyone has tried Internet dating and if you haven't, it's time to start. One of the best places to start is Plenty of Fish. It is an internet dating service popular across the world. Its free to use but garners profit from its upgraded premium services. It's one of the world's largest dating sites so the dating pool really is huge. There are also a number of free features that most other sites require payment for. Using Plenty of Fish to find a hookup is very simple.


Take Advantage of the Messaging and Browse Features
Plenty of Fish has free browsing and messaging services. You can peruse the profiles of women in your search range and send messages to anyone who strikes your fancy without paying for the use of their site. Remember, this membership base is huge. There are literally millions of women on this site. They give a number of different ways to search for the perfect girl as well.
Use the Free Assessment Tests On Plenty Of Fish
Plenty of Fish offers a couple free personality assessment tests that aim to help you find the perfect hookup. They ask a lot of questions upon sign up that assess your personality through five tests— Psychological, Chemistry, Needs, Keeper, Sex—and it uses the information you give it to find a compatible person. The Relationship Chemistry Predictor asks 73 statements about you and your personality, to which you must specify your choice of "Disagree," "Somewhat disagree," "Somewhat agree," or "Agree." The test will then pair you with other members who've finished the test. Plenty of Fish also gives a free Relationship Needs Assessment quiz. It determines your acknowledged and secreted needs in a relationship. When you finish the test, you are offered an action plan of questions and topics to communicate effectively with the people paired to you. There are other tests including "Is Your Love Interest A Keeper?," a "Psychological Assessment," and "The Sex Test." From casual to serious, no matter what type of relationship your looking for, these questions are a great way to judge who you're compatible with. As an added benefit, it's fun and you can learn something about yourself in the process.
Plenty Of Fish Testimonials Will Help You Find A Hookup
One really fun feature on Plenty of Fish is testimonials. Sometimes this site can be overwhelming. The sheer number of people online every day is daunting. Plenty of Fish allows users to leave feedback about each other in the form of testimonials. It's a fun way to prove the authenticity of the site and its users. You have to be on a user's favorites list to leave a testimonial about them. If the idea of people leaving messages about you freaks you out, don't let it. The testimonials are fully removeable both by you and for you.

The In-depth Profiles On Plenty Of Fish Help To Find A Hookup
Plenty of Fish offers its users some of the most in-depth profile pages of any dating site online. Learn how to write a good online dating profile here. Its super easy to see if a woman is looking for the same thing you are because the profiles offer so many ways to describe what you need. Details such as birth order, length of longest relationship, and personality type all help you to find the girl you've been searching for. These profiles also give a much larger set of responses for what they are looking for. From no commitment to looking for marriage, there is something to describe you there.
Plenty Of Fish Is Loaded With Premium Features
Last but not least are the ultra-cool premium features of Plenty of Fish. It's pretty awesome that their free features are so glorious but they really kick it up a notch with their paid membership upgrade. It allows you to see the end result of the messages you send. You can tell if they've been read or deleted. You can also see who has visited your profile and page and when they were there. There is an extra detailed matchmaking test as well. You can also get unlimited gifts, be highlighted in search results, get profile themes and ad removal.
Whether you just getting into the online dating world (6 mistakes to avoid) or you have been playing around a while, you'll find that Plenty of Fish is worth the time and effort.