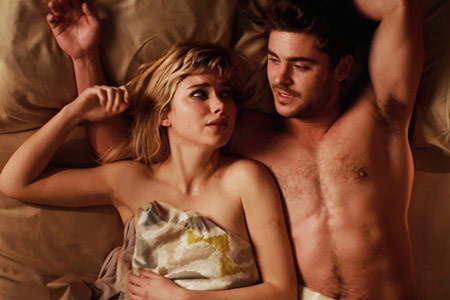 The hookup culture is rapidly becoming the most prevalent way of dating in this era. Life today I made up of small burst of creative energy and then we move on to the next task. Why should the way we date be any different? This is not to say that no one wants a long-term relationship anymore. They do. There are still a large section of the public who yearn for monogamy and the comfort of relationships. However, more and more people are discovering that having a few great hook up partners fits into their lifestyle much better. Just having the right mindset doesn't mean you are going to be successful in this type of dating. A large part of the success also depends upon having the correct hookup partners.
The Best Hookup Partners Are Easy Going
People who are easy going make the best hookup partners. They take everything with a grain of salt and can blow off any insult with a toss of their shoulder. These kinds of people do not let anyone or anything bother them. They don't take things personally and value the positives in life instead of wasting time lamenting the negative. These types of folks make great hookup partners because trouble rolls off their backs. They don't strive for drama and are able to take the natural lows of life in stride. SLIDE SHOW: How to be easy Going

Open-minded Women Make Great Hookup Partners
This might seem obvious but it goes way beyond sex. If a woman is open-minded she is easier to get along with and more fun than anyone on the planet. She isn't bogged down by such a stern set of beliefs she is unable to see anyone else's point of view. These types of women are fun to talk to because they will eagerly listen to another person's opinion and give it some thought. She isn't going to try to change you or become so bossy you feel like she's your 3rd grade teacher.
Jealous People Make Crappy Hookup Partners
Jealous people are the worst. READ The 12 word jealous rages in Hollywood. Who wants to have to explain themselves every time they pick up their phone or run 20 minutes late? People who have internalized every single bad relationship they have ever been in, will try to project others behavior onto you. Every move you make will be suspicious to her. Every text you send, every trip to the store, anything at all can be argument fodder.
Clingy is not a Good Characteristic in Hookup Partners
Some folks will enter a relationship and designate every waking second to it. Guys love that stuff at first. Good Read: Signs You Are dating a Clingy Person. It is flattering that someone is so into you that they have nothing else going on in their life. That feeling really doesn't last long, however. Soon it feels like a great big pain in the as to have a person who doesn't live unless you are present. It is attractive to have your own stuff going on. Everyone is attracted to someone who is confident and enjoying their own life to its fullest – with or without hookup partners.
Mama's Girls are A Huge Bore a Hookup Partners
Never, ever, ever choose a mama's girl (or a daddy's girl) as a hookup partner. Take The Quiz: Are you A Daddy's Girl? They want to call their parents after every occurrence in their life, no matter how trivial. Everything they say references their parents and their wished for them. She probably has her folks on speed dial because she consults them for every decision. Can't decide which movie? Call mom. A decision between pasta and potatoes? Mom will know. Daddy's girls are even worse. Either they are seeking a man to replace a shitty relationship or they want you to be just like daddy. No win situation.
When you're looking for hookup partners, choose someone with a lot of laid back qualities and an openness to the world around them. Pick hookup partners who enjoy life and its pleasures as much as you do. These relationships aren't made to last and so you must enjoy every moment to its fullest. Choose a partner with the same mindset and it's possible you'll enjoy a long and wickedly fun hookup relationship.