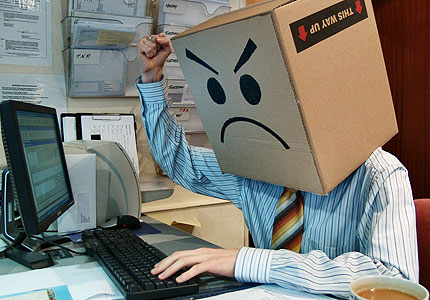 You cant get laid unless you are talking to real woman on legit hook up sites
If you were to do a search for hookup site scams you'd get a long list of results filled with people complaining about a huge variety of issues. First among them are the casual sex sites that are straight up rip offs, filling their listings with profiles they bought from a third party. They're nonexistent men and women used to make the site look bigger so you spend almost all your time as a member emailing people that don't exist. That's a simple scam to avoid though; just sign up for any one (multiple is the best option for guaranteeing a good hook up) of the hook up sites we've highlighted and rigorously reviewed for their quality:
InstantHookups
Xpress
Adult Friend Finder
Sex Finder
Those sites have been vetted and offer the lowest instances of scams in the online casual dating world. No site is free of scams but below you'll find details on the most common of them so you know how to avoid them. Try to remember that the scams are designed to prey on the most desperate of men and be self aware. If you're particularly desperate for sex try and keep that under control as you browse the listings and don't do too much thinking with your penis.
Important: Go with your gut
You'll find a recurring theme in the examples below: if something seems too good to be true then it most definitely is too good to be true. That's a good lesson to apply throughout your life but it's particularly useful when you're looking to get laid via a hook up website. Again, if your desperation overwhelms your brain there's a good chance you'll get scammed and end up feeling like an idiot. Read through the rest of our guide and you'll discover there's no need to be desperate or insecure since all the steps are right here and it's easy to get laid on a site like InstantHookups. Let's go over the common scams.
Perfect women don't use hookup & Casual Dating sites
This one can be heartbreaking for some guys but it's undeniably true. Sorry to be the bearer of bad news. Think about it logically though. Do you really think a smoking hot pornstar or supermodel quality girl would need to go online to find sex? Even if she was a massive sex addict she could walk into any bar, club, restaurant, etc and pick the man she wanted and have incredible sex (hell, a woman possessing perfect beauty could walk into a Catholic church and likely convince the priest to bang her). The point is that the profiles featuring pictures of perfect women are fake to one degree or another. Sometimes it's a guy messing around, sometimes it's an identity thief, sometimes it's a PI looking to hook cheating guys into blackmail scams. This is often the most difficult scam for guys to overcome since the allure of a staggeringly beautiful woman is undeniably and powerful enough to overwhelm just about anything else going on in the brain. You must be strong or you will end up screwed in any number of unpleasant ways (and you'll never get screwed in the good way that involves you inside a woman).
Women on hookup & Casual Dating sites are there for great sex
Some of the most appealing profiles you'll read on a hook up site feature florid prose about how the girl will do anything to please you, how she loves giving blowjobs, how she loves anal, etc. Essentially, the profiles are all about how the girl wants to give you pleasure, which is a big red flag. Scams like this work because guys desperately want to believe that a girl would be all about worshipping them and giving them sexual pleasure, but girls that sign up for hook up sites are about getting laid because they want to orgasm, they want that human connection, etc. They don't want to be pleasure slaves to horny guys, unfortunately. The girls that write those profiles are typically escorts that will ask for money before you ever get into the bedroom or spring their demand for cash on you just as you're about to get busy. The demand often comes with the threat of a pimp giving you a beating if you don't pay up so it can be problematic and a bit scary to hook up with a chick like that.
Don't pay for a girl to travel to you
The most common and most successful of the hook up site scams has to do with travel money. These girls (or guys scamming as girls) put together a good profile with pictures and text that don't throw up any red flags. They rope you in with a simple opening message and good conversation that builds a bond. Sometimes there's even a phone call to sell you further on the idea that they're real. At some point a meeting is suggested and that's when the scam gets rolling. The girl really wants to meet you but she lives some great distance from you and needs to buy a plane or train ticket, rent a car, etc. She needs to stay in a hotel. She needs to buy new clothes or lingerie to meet you. The expenses pile up and she asks if you'll pay for all of it or contribute (a more effective ploy). You're hooked on her after all the teasing and you're desperate to get laid so you happily wire her the money. At that point you never hear from her again and no matter how much you complain to the hook up site you met her through and no matter how many emails or calls you make to her you'll never hear from her again or get your money back. Never ever offer money for travel unless it's a $20 so she can catch a cab home after you've already done the deed.