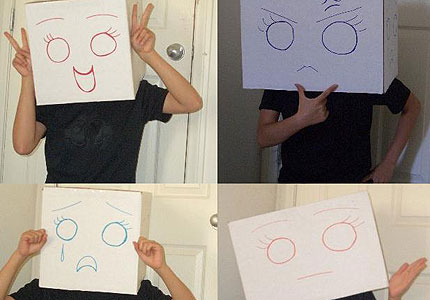 -What photos grab a woman's attention?
It would be nice if you could write your way into a hook up with a beautiful girl but on a sex dating site you'll need to have a good picture to experience success. Some of you are probably writing off your chances as you read this but you needn't let your insecurities sink you. You can find success on sites like Xpress.com and AdultFriendFinder.com if you're not a supremely handsome man; you just need a good picture that communicates what a girl wants to see.
One of the mistakes guys make on hook up sites is to assume that women think like them. If you have any experience with ladies you should know that's not true but some guys still manage to fall into that trap, particularly because they assume men and women think the same about sex & Hooking Up. They don't. Women want to sleep with an attractive man, but that means something entirely different to her than it does to you. When you browse a hook up site you just want the hottest chick. Her face and breasts are likely your areas of concentration. You're looking for the body type that turns you on the most (skinny, athletic, curvy, etc). Women aren't like that.
What Women See
There are women just as superficial as men out there and they're likely more common on sex or casual dating sites than anywhere else. They're still a minority. When most women look at your picture they see everything you're saying even if you don't know you're saying it. The clothes you wear speak volumes about you. Your haircut and whether you're shaved, have a beard, or have some sort of facial grooming speak volumes about you. What your eyes are doing and whether or not your smiling say much more than you'll ever know. Guys do the same sort of thing on a lesser level (we see a girl with tattoos and assume she's wild in bed, basically). This is important to know because it means you can control the quality of your picture even if you don't possess movie star good looking (let's face it, most of you don't).

Show the Best Version of You When Looking For Hookups
If you're serious about a great online hook up experience you'll work for it. If the very idea of that makes you gag then perhaps it's time to go back to your masturbation fantasies since you're not cut out to actually have sex. If, on the other hand, you're ready to take life by the balls and actually get laid you should pay attention. The basics:
– Get a good haircut. You don't have to look like a preppy boy and you don't even have to be clean looking. You just need to look like you've actually put in an effort. The messy look is actually a look as long as you've cultivated it.
– If you're fat then lose weight. It's not hard to do with the staggering amount of information available online both in the dietary and exercise realms. Even 10 pounds will make a huge difference in your pictures.
– There's no reason to have noticeable acne or other skin issues. The ability to take care of that stuff is at your fingertips at the drugstore or with your doctor. Do it.
– Given the number of over the counter teeth whitening products available there's no reason you should have yellow teeth. It costs almost nothing to restore at least a few shades of white. If you want more then go professional.
Now that you're looking good you need to find the right clothes. If you spend your days lounging in your sweatpants and hoodie you need to go shopping. If you take a picture in that outfit you won't have any luck finding women on SexFinder.com, Xpress.com, or any of our other recommended sites. A lot of this stuff is about making it clear that you're putting in an effort and that you care about yourself and will care about the girl you want to have sex with in the same way (even for a hook up the girl wants to know that you're making an effort so get off your butt and do it). If you don't know what to wear then go to a department store and ask one of the pretty girls working there to help you out. Tell her you have a date and you want to impress the girl. Don't be afraid to share a bit of your personality so she can tailor the outfit to it. It's important that what you wear match your personality (unless your personality is that of a bridge troll, in which case you should just fake it) so when you and your hook up meet she finds you as appealing as she did online.
You should also consider a location shoot to match your profile text. If you've waxed poetic about your love of hiking then a picture of you looking schlubby at your desk is a stupid idea. Get a picture of you on a hike! Even if your profile is empty of details like that (which would be a mistake) it's good to have pictures in different locations because it makes you seem more interesting. It's a simple thing but it actually works like a charm. Be sure you're smiling and happy in your pictures. Nobody wants to bang a dour dude.